#1
Last post by lirehsa - Aug 04, 2022, 12:10 AM
Yeah I was thinking about ROM hacks when I read about Gekinzuku, not the cheater ones. At one point I'd wanted to play jdaster64's infinite pit mod of TTYD, however when I tried to install it I was very confused and just gave up altogether.
#2
Last post by geekylink - Aug 03, 2022, 06:03 PM
Yeah python is great, I worked at a small software security company and we used python to develop a number of the internal tools we used for defense and analysis. If you're really interested, I suggest learning C++ or maybe the newer Rust as a lower level language will give you more control and help you better understand how the computer itself is actually working.

Back in the day, I want to say we were more focused on hacking games than stopping people from hacking games though. But we mostly were interested in older single-player games. Not exactly the same thing as the guys who use wall hacks and whatnot now-a-days.
#3
Last post by pridgey - Aug 01, 2022, 06:33 PM
Nice. Python is good. I work in web development so I'm mostly javascript, html and css. But I've dabbled in other areas like Python. No clue what goes into cybersecurity really, but I know it's a lot.
#4
Last post by lirehsa - Jul 31, 2022, 06:55 PM
I've taken comp sci and AP comp sci in high school (which was just java), and I've been told Python is the most useful to know, however I've only done a few lines in Python in total. My childhood dream was to be in cybersecurity, because I was angry at hackers/scammers on video games (specifically TF2) and wanted to prevent that happening to other people.
#5
Last post by geekylink - Jul 30, 2022, 06:39 PM
Yeah the site has been dead for a while, and we just recently brought it back online. I still have some of the old code and have been looking at bringing some of it back online.
You can find most of the preserved old stuff here if you are interested:
https://github.com/gekinzuku
Have you done any programming or are you just getting started?
#6
Last post by pridgey - Jul 30, 2022, 06:17 AM
It's kind of funny because we just recently decided to get the forums back up. So your timing is spot on.
#7
Last post by lirehsa - Jul 30, 2022, 05:33 AM
Well, I always loved to try and find hidden corners of the internet, and the way I found this one was clicking on old youtube accounts, clicking on their subscriptions, then opening a new tab for every subscription they had, rinse and repeat. GeekyLink was subscribed to by LordOswaldMonocleman, who I had found by the same method with snipyleader1337. When I eventually got to GeekyLink's channel, this link was in the About page, and so I took a look and was quite surprised that a channel that had been inactive for 13 years had a working link, then decided to sign up because I like video games and am interested in programming.
#8
Last post by pridgey - Jul 29, 2022, 10:10 PM
geekylink trying to calmly interrogate our new friend here: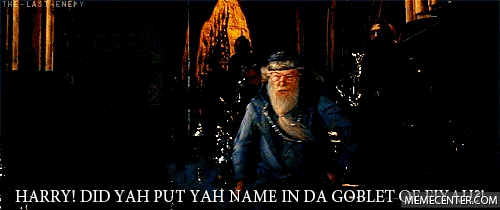 #9
Last post by geekylink - Jul 29, 2022, 09:49 PM
Sorry about these jackals. Welcome to the forum. I was wondering, how did you find this site?
#10
Last post by yoshi - Jul 29, 2022, 09:28 PM
Unless you ask nicely